26-28 August 2022, Alte Münze, Berlin-Mitte
Climate Cultures Festival 2022
<![if !vml]>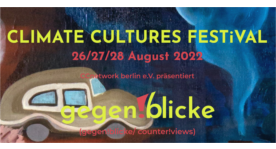 <![endif]>
17 panels with film and literature, debate and art, New Music and Climate Activism. The climate crisis from a cultural perspective. With participants from Taiwan, Jamaica, Nigeria, Morocco, Tunisia, Canada, Germany, Austria, Switzerland and the UK.
Our ZMO colleague Juliane Schumacher will moderate three panels at the festival: "Green New Deal: Toward a New Climate Culture?", "Deep Just Transition: Climate Justice and the Future in South Africa" and "Post-growth Economy: What Comes After Consumption and Waste?".
16 September 2022, 1-5 pm, ZMO
ZMO Open Day
<![if !vml]>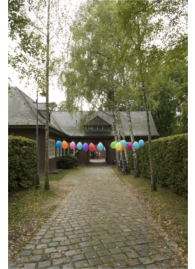 <![endif]>
In September, we are inviting you to our beautiful premises in Berlin-Nikolassee with a tour of the villa's translocal history, short lectures by Saadi Nikro "Getting Personal with Edward Said" and Samuli Schielke "On Exiles and Alternatives: An Ethnography with Writers in Alexandria, and a little bit Berlin" as well as cake & coffee.
The Open Day takes place in the framework of Deutscher Orientalistentag (DOT) 2022 from 12-17 September at FU Berlin.