| | |
| --- | --- |
| | Thursday, 2 December 2021 |
| | |
| --- | --- |
| <![if !vml]><![endif]> | <![if !vml]><![endif]> |
Myths Around Brazilian Racism: a View Through the Lens of Black Feminist Theory
<![if !vml]>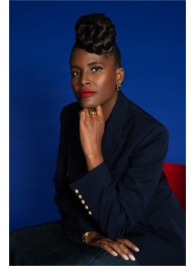 <![endif]>
3rd Berlin Southern Theory Lecture
with Djamila Ribeiro (Pontifical Catholic University of Sao Paolo - Brazil)
9 December 2021, 5 pm, online
This lecture examines how Black intellectuals opposed founding myths of Brazilian society. Our interest will be to identify how Brazilian Black feminists, such as Lélia González, Sueli Carneiro, as well as other thinkers such as Abdias do Nascimento and Kabengele Munanga dismantle in their productions the constructions of scientific racism and the subsequent theory of racial democracy, exported by Brazil to several international academic centers. Racial democracy is a belief that in this country there was a transcendence of racial conflicts, with a harmonious coexistence between whites, blacks and indigenous people. One of the classic scenes that represents what would be the imaginary of racial democracy brings white and black men sitting and partying at the table, while the Black woman, naked, cheerfully dances samba. Our concern will be to understand how González, Carneiro and other Black feminists conceive the mulata in critical perspective, in defiance of the myth of racial democracy. In the Brazilian Black feminist tradition, there are several refutations to the places imposed on this social group. We will also highlight the theoretical and critical developments about the figure of the Black Mother, so rooted in colonial history and translated into post-colonialism in the figure of the domestic servant, the position of more than 6 million women in Brazil, with a large Black majority. Based on the confrontation with myths, we will make a reflection on the historical tradition of struggle and critical production by Brazilian Black feminists.
Moderation: Kristina Mashimi (FU Berlin) and Kai Kresse (ZMO & FU Berlin)
Discussant: Juliana Streva (FU Berlin)
For more info and to access the Webex link, please klick HERE.
8 December 2021, 4 pm, virtual event
Care and Suspicion: Afghan Foreign Fighters in Iran and the Dark Side of Political Belonging
Lecture by Ahmad Moradi (Freie Universität Berlin) as part of the Berlin Anthropology Seminar

<![if !vml]><![endif]>

This seminar series constitutes a joint initiative by anthropologists from Freie Universität Berlin, Leibniz-Zentrum Moderner Orient and Ethnologisches Museum. It intends to shape and cultivate an inclusive platform and open regular meeting point for exchange and discussion on current research by Berlin based anthropologists.


13 December 2021, 4 pm, virtual event
Communal representation, imperial deliberation and the question of democracy within the Late-Ottoman Parliament
Lecture by Elke Hartmann (Freie Universität Berlin) as part of The Historicity of Democracy Seminar.

<![if !vml]><![endif]>

When in December 1876 the Ottoman constitution was promulgated, the first elections in Ottoman history had to be organised in early 1877. This was the occasion, when Ottoman reformist elites and intellectuals had to debate and decide, how the Ottoman population was to be represented in the first parliament. Finally the parliament was constituted with deputies from all provinces, but also with members of various population groups living in the empire. In her talk, Elke Hartmann examines the example of the Armenian deputies in the first Ottoman parliament. Who were they? How were the deputies chosen and elected? Whom did they represent? What did representation mean to them and/or their communities? Were these topics debated?
CESS Book Award for "Embattled Dreamlands: The Politics of Contesting Armenian, Kurdish and Turkish Memory" by David Leupold
<![if !vml]>

<![endif]>
The Central Eurasian Studies Society awarded its 2021 Book Award to our associated research fellow David Leupold for his monograph "Embattled Dreamlands" (Routledge 2020). "Based on five years of ethnographic and historical research, Leupold's rich tapestry of Ottoman and Soviet history, imagined geographies, and national narratives makes unique theoretical contributions to studies of collective memory and provides an insightful and impartial assessment of sectarian and national identities. The book invites us to evaluate critically and carefully our past and its impact on our contemporary imagined Worlds", writes the CESS.
Fritz-Steppat-Prize for promoting young researchers
<![if !vml]>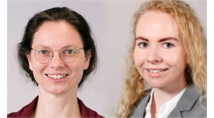 <![endif]>
The Steppat Prize 2022 was awarded to Leigh-Ann McSweeney for her master thesis "Youth Participation in Political and Social Movements in Post-lndependence Senegal. An Analysis of the lnfluence of Hip-Hop Culture in the Context of the Presidential Elections in 2012" and Hanna Nieber for her PhD dissertation "Drinking the written Koran: healing with kombe in Zanzibar Town". The prize is awarded by the Gesellschaft zur Förderung des ZMO e.V.
Leibniz-Zentrum Moderner Orient
Kirchweg 33
14129 Berlin

Tel.: 030/80307-0
Fax: 030/80307-210
www.leibniz-zmo.de - zmo@zmo.de
©2020 Leibniz-Zentrum Moderner Orient. All rights reserved.
To unsubscribe from the ZMO news please send an email to presse@zmo.de